I am aware that when people ask this question, more often than not they ask it with good intentions. They're probably curious, trying to make conversation with a new mom, and don't think there's anything wrong with it.

Now that I've been through my own struggle, I will never ask a mom this question: "Are you nursing?"

For a lot of women, it probably wouldn't be offensive or hurtful. But for mothers aren't able to breastfeed, it's a question they dread hearing.

For me personally, I don't want to have to drudge up my whole awful experience, especially over and over again. I've already told it a million times - as if I have to justify why my baby is drinking from a bottle. If you see me bottle feeding my child, then obviously we're not exclusively nursing. Why make me relive my struggle?

When I was pregnant people would ask if I planned on nursing, and it didn't bother me a bit. Back then I assumed I would be exclusively breastfeeding and I'd be happy to discuss.

Now that I have been through weeks of struggling to get my tongue-tied son to latch and my milk not coming in, I hate that question. I realize now how personal it is.

It automatically puts me on the defensive. Like I have to explain every detail of how hard we tried to get our son to nurse, and all the obstacles that stood in our way, and how our doctors recommended what we are currently doing. I shouldn't need to explain any of that to anyone - my kid is being fed, that's all that matters.

So why do I still feel shamed when asked that question?

Be gentle with new parents. They are overwhelmed, exhausted, and whether you mean for it to be or not, don't need to feel like they're getting the third degree about how they're feeding their new baby. A lot of parents try very hard to exclusively breastfeed and it just doesn't work out. If they're like me, it was a heartbreaking experience.

Ask anything else... "How are you feeling?" "Can we make you some dinners?" "Is there anything you need?" or even "Do you want to talk about it?"

Tread lightly - new parents have enough on their plate.
Powered by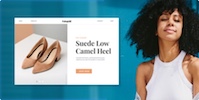 Create your own unique website with customizable templates.